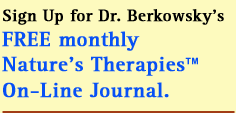 Learn powerful insights about the art of true healing. Subscribe Now and receive your FREE Report: "The Alternate Hot and Cold Shower."

This powerful Vital Chi Skin-Brushing System is used to wonderful effect by thousands of people, including health practitioners and spa professionals.
Vital Chi Skin-Brushing can sustain or reestablish the skin's functional integrity and youthful glow. The skin is as major an organ as the heart, lungs and kidneys. Its primary functions include: respiration, excretion, blood and lymph circulation, immunity and the conduction of vital chi. However, unlike other vital organs, the skin can be non-invasively accessed and mediate systemic rejuvenation by a variety of therapeutic techniques, including proper skin-brushing. Vital Chi Skin-Brushing is a particularly powerful therapy which can positively impact the entire body. Read More >>
Some Advantages Of Vital Chi Skin-Brushing System include:
Anti-aging—promotes beautiful, youthful skin!
Breaks-down cellulite!
Full circulatory workout!
Assists Lymph Drainage!
Stimulates acupuncture meridians!
Strengthens the bioenergy system!
Revitalizes body and mind!
Developed scientifically for vibrant health!
"I am strongly drawn to Dr. Berkowsky's extraordinary work, including his Vital Chi Skin-Brushing System—an excellent adjunct to my clinical work with obesity!"

–Vivienne Matalon, M.D., Host of "Health Talk" radio show

"In my chiropractic practice, I am always searching for innovative therapies to enhance my work. I find Dr. Berkowsky's skin-brushing system to be a powerful way to support musculoskeletal and circulatory tone, and I strongly recommend it to my patients."
- Bruce Levy, D.C.